If you own a law firm, you know that it's essential to make sure your clients are getting the best service possible. You also know that client retention is one of the most important factors in ensuring your business's success. But what does e-billing have to do with making sure clients love their experience with your firm? The answer: everything! You need to keep your income in accordance with your predetermined budget for each month/year in order to give the best service possible to your clients, and the key to that is using reliable Billing Software to get paid on time.
What is e-Billing?
e-Billing is an electronic version of your bills. It's a way to send and receive invoices, statements, and payments online instead of through slow, physical mail.
It can also help you get paid faster, save money on postage and paper costs, and most importantly, keep better track of accounts receivable. It also gives clients more control over their finances because they can pay their bills from anywhere at any time in less than a minute.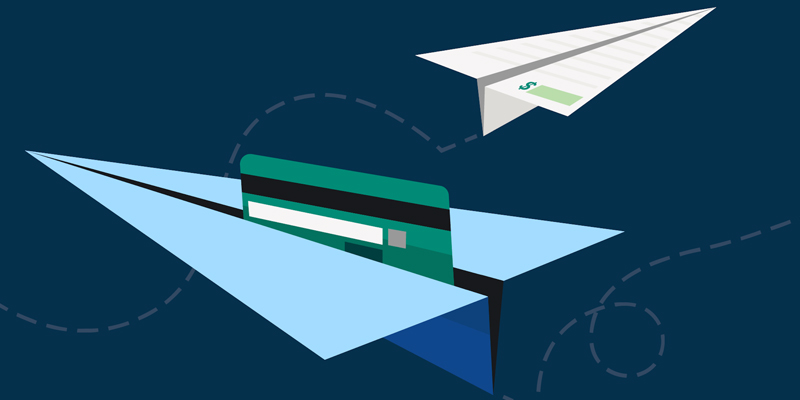 The Benefits of e-Billing in Law Firms
The benefits of e-billing in law firms are numerous:
Firstly, it's a great way to reduce costs and increase cash flow. For example, if you currently have your clients send in checks by mail or fax, those checks need to be processed before they can be deposited into the bank account. This takes time, energy, and money! With e-billing software, however, payments are immediately credited to your account as soon as they're received by the client. That means less time spent on processing payments as well as fewer fees paid out for check printing services.
Secondarily but equally importantly, e-billing software can help you collect more money from your clients than ever before! Because when clients pay their bills online instead of by check or other methods mentioned above (which may require additional steps like writing out a check), there are fewer opportunities for mistakes along the way, and fewer ways for things like late fees or bounced checks to happen accidentally because someone forgot something important about how much money was due this month…or who wrote which check last week…or whatever else might go wrong during these kinds of transactions between two parties who aren't always communicating directly.
How Does e-Billing Work?
e-Billing stands for electronic billing. It allows you to send and receive invoices digitally, through your computer or mobile device.
To use e-billing software, you'll need to purchase a license or a subscription and install it on your computer or server. Then, the program will integrate with your accounting system so that all transactions are automatically recorded in one place no more manual entry! Law Office Automation has many several benefits that you can read more about on our blog.
There are also some e-billing services that provide everything you need: They'll manage the software installation process for you (or even host it), they'll integrate their system with yours so everything works seamlessly together and they'll handle sending out invoices as well as collecting payments from clients on behalf of your practice
What Type of Software Do You Need to Make e-Billing Happen?
The first step to e-billing is choosing the right software.
Software for e-billing and other practice management functions can be purchased as a standalone application or as part of an integrated practice management system (PMS). A PMS will include accounting, document management, case management functionality, and e-billing capabilities. If you manage a small law firm and are just getting started with electronic billing or need only basic invoicing capabilities, then using a standalone application may be sufficient for your needs.
Finding the Right Payment Processing Solution for Your Firm
Finding the right payment processing solution is important, but not always easy. You want to find a solution that's flexible and can integrate with your existing systems; and if possible, one that's easy to use and understand.
Additionally, look for a payment processor that offers online payments via credit card or ACH (Automated Clearing House) as well as other forms of electronic payment like PayPal or Apple Pay. It should also offer secure encrypted cloud-based technology for transmitting sensitive data over the internet in order to protect against hackers stealing sensitive information from clients' financial accounts during transactions at your firm.
It is a lot easier to determine which software can be of use to your business if the provider offers a Free Trial.
Get Paid Quicker with e-Billing
e-Billing is a simple, effective way to make sure you get paid on time. It saves you time and money by eliminating the need for manually processing invoices and also ensures that your clients can pay with ease.
e-Billing offers many advantages over traditional methods, two of which include:
Security – The data sent between parties is encrypted to protect both parties from unauthorized access or tampering with information during transmission.
Convenience – Clients can view their bills online at any time, day or night, which means there's no need for them to pick up their phone or send an email when they have questions about their bills. This makes managing client relationships much easier!
Conclusion
e-Billing is a great way to make sure you get paid on time. It's also a way to have better Client Communication and build stronger relationships while saving yourself time by not having to track down checks or send out reminders about payments. If you're looking for effective legal payment solutions, we recommend that you check out our Blog.
FAQ
1. Is automation really more reliable than manual work?
It depends on the tasks that are assigned to it. If the tasks are repetitive (data entry or mass email-sending) automation is a lot more reliable since its chance of making a mistake is almost zero.
2. Why not just hire an accountant instead of subscribing to software that I don't even know?
Software are a lot cheaper than actual employees, plus, even though they might seem daunting at first, most of them are a lot more intuitive than they let on, and they also offer a lot more options than just an accountant.
3. How long does it take to learn CRM software?
It depends on the complexity of the software itself and the tutorials provided by the software developer, but for something like RunSensible, it usually takes less than a day to learn the basics and less than a week to get used to everything the software has to offer.