Business Law
As a legal professional offering services to businesses, corporations, and organizations, your clients entrust you with the responsibility of providing them with a sense of security, expert guidance, and support in managing their legal transactions and company expansion. With RunSensible's software at your disposal, you can easily deliver and exceed their expectations.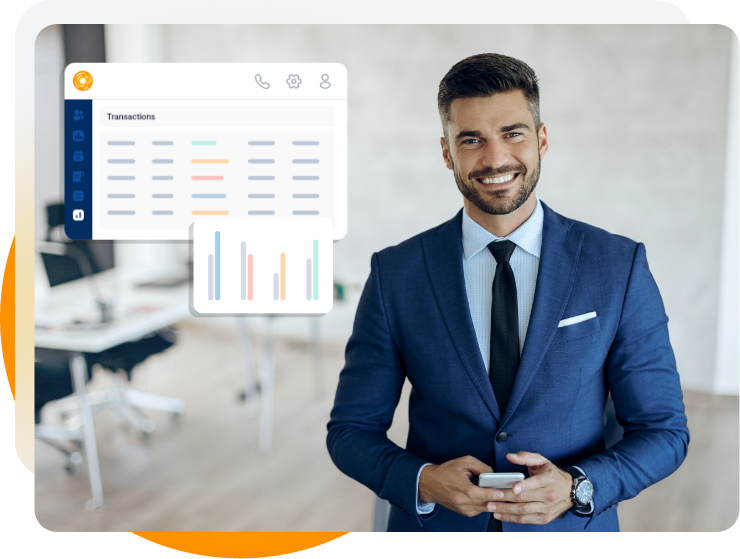 Enhance your client and company interactions through strategic relationship management.
Consolidating client and company information in one location enables quick and easy creation of common documents, promotes teamwork, and ultimately results in a superior client experience.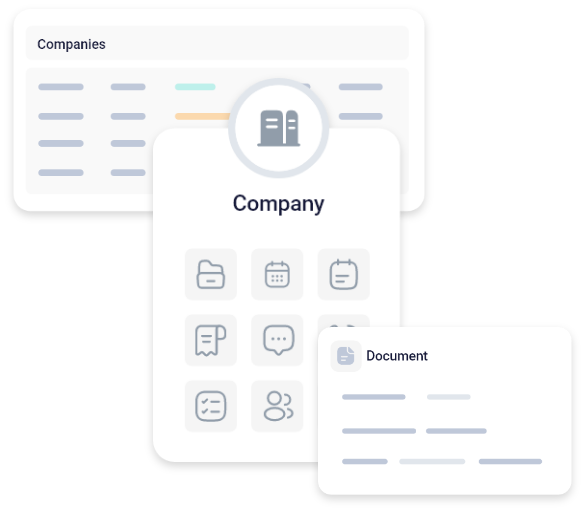 Keep tabs on company and employee data
RunSensible offers a convenient way to maintain a comprehensive list of your contacts and business law clients, along with their corresponding company information. With this information readily available, you can quickly access all the important details, documents, notes, matters, and communication logs related to each contact. This way, you can stay on top of every aspect of your client interactions without missing a beat.
Gather information and produce tailored documents
Optimize your workflow and improve client experience by adopting an online intake form system to capture key information necessary to create a business client profile. Using standardized forms referencing this information, you can efficiently and accurately generate legal documents for your clients.
Consolidate all your tools in one easy place
Say goodbye to email clutter and optimize your communication management with our email logging feature. Whether you're using Outlook or Gmail, effortlessly log all your client emails directly into their designated communication folder.
Billing Has Never Been This Easy
Make the most of your time and increase your efficiency with RunSensible's business law software. Say goodbye to the frustration of chasing payments and say hello to streamlined time entry, billing, and payment processes. With RunSensible, you can dedicate more of your efforts to billable work and easily grow your business.
Keep track of every billable minute, no matter where you are
Log your time effortlessly by adding entries from a timer, your mobile device, or your inbox. Ensure that all your billable work is accounted for by reviewing your calendar events, tasks, communication logs, notes, and documents.
Boost your earnings with personalized billing plans
Offer flexible billing options to your clients by charging them either on an hourly basis or through a flat fee. Customize the payment terms, discounts, interest rates, and other related features to meet your specific needs. With the convenience of recurring credit card payments, managing fees and replenishing trust accounts has never been easier.
Optimize your cash flow and increase your receivables
Revolutionize your payment options by utilizing RunSensible; we can offer your clients a range of flexible solutions. With the ability to effortlessly re-share bills and outstanding balances or schedule recurring payments to improve your collection rates, you'll simplify the payment process and enhance your clients' satisfaction.