Legal Document Management Software
Work securely and efficiently from anywhere with our legal document management software, and benefit from the flexibility of unlimited document storage. Forget about being chained to your office desk; our workflow document management software gives you the freedom to work from anywhere. Plus, with unlimited storage, you'll never have to worry about where to put all those pesky documents again!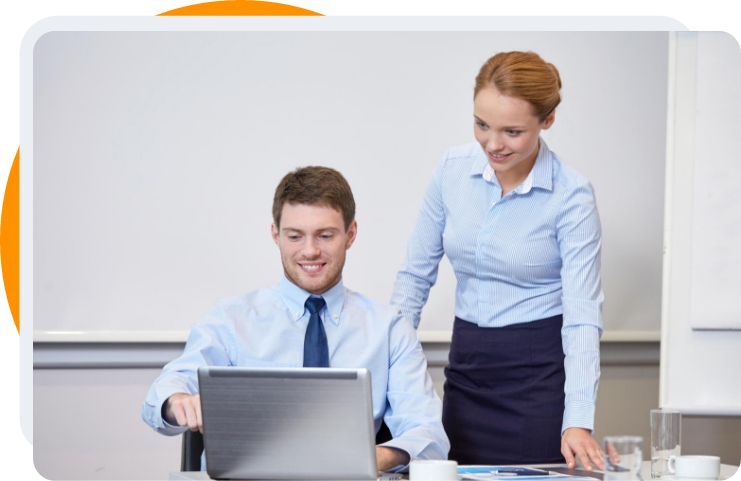 This is what you'll get with Runsensible's Legal Manager
With Runsensible, you'll be able to edit and store your PDFs, Word documents, and everything in between with ease – so much so, you'll be wondering how you managed without it. We make sure to backup your files and data every day in three separate locations.
You can store an unprecedented amount of data, the likes you have never seen!
With our legal document management software, storage is not a problem, it's a solution. You can hoard as many documents, invoices, images, videos and audio recordings as your heart desires, and our system will still have room to spare. Plus, you can upload and download caseloads with ease.
We know your time is valuable so don't waste it looking for files
Searching for documents will be a breeze with our state-of-the-art search function Whether you're searching by title, text, or metadata, you'll be sure to find what you're looking for. And with the ability to filter and sort by categories, dates, authors, and file types, you'll be able to organize your documents like a boss. Plus, you can even preview all your files right from your desktop without ever having to leave your chair, talk about convenience!
Need you documents signed electronically?
With Runsensible, sending out those pesky e-signature documents is a breeze! And the best part? You don't even have to lift a finger to save them to the right case, just sit back, relax and let Runsensible do the heavy lifting (figuratively speaking of course) and you'll be notified as soon as they are signed.
Gone are the days of being chained to your office, our legal document management software allows you to access your files from anywhere.
Easily access and edit legal documents on your mobile device or computer at any moment, including adding comments and making revisions. Spend less time organizing paperwork and more time focusing on your legal case. Pull up any legal document on your mobile phone or laptop at any time to redline, annotate, and more. Spend less time preparing stacks of documents—and more time preparing your case.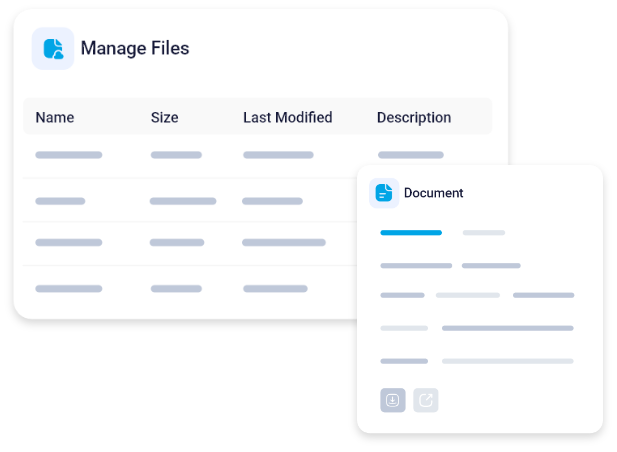 Effortlessly manage your files from your desktop with an intuitive interface.
Drafting Documents is a mundane Task, Allow Runsensible to remove those worries
With our super smart AI, we'll whip up those documents faster than you can say 'where did I put that paper clip', leaving you free to focus on the really important stuff – like deciding what to have for lunch.
Tired of that repetitive work?
Say goodbye to carpal tunnel from repetitive typing! With our easy to use data entry system, you can populate multiple documents with just one click. No more staring at a screen for hours on end, trying to make sure everything matches up. Use our amazing conditional logic to update pronouns, fix subject-verb agreements, and edit clauses without breaking a sweat.
Templates right at your fingertips
With RunSensible, you can cut down your regular legal drafting by 80%. The platform allows you to automatically fill out court forms and transform your current Word files into templates that can be used repeatedly online.
Be able to sync data directly from RunSensilble
RunSensible users can whip up court forms like a boss with pre-filled data. No more fumbling around with forms, just seamless access and zero risk of error. Users of RunSensible can easily generate court forms using pre-populated data from Manage. This enables them to access the solution smoothly and reduces the possibility of errors in completing forms.
Have your frequently used documents ready in a matter of seconds
Say goodbye to the hassle of searching for your commonly used projects. With our pre-save feature, you can save them like a pro and let our auto-fill function take care of the rest. By automatically filling in client and matter information, you'll be able to complete projects faster than you can say "Objection, your honour!" Save sets of frequently used projects and enjoy faster project completion times with our auto-fill feature.
Legal document management software FAQs
Legal document management involves the creation, filing, organization, and signing of legal documents like contracts, invoices, letters, and more. This practice helps keep law firms organized and efficient while ensuring that sensitive information is secure and confidential.