Never miss a beat with critical deadlines
With RunSensible, handling landlord-tenant disputes, medical malpractice claims, and any other type of lawsuit is a breeze. Stay on top of deadlines, stay organized with essential documents, remain punctual with your court appearances and client meetings, and receive faster payments. RunSensible makes it easy.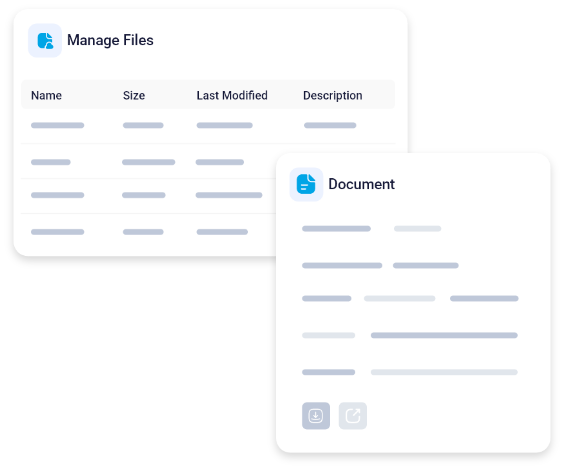 Create documents with ease
With RunSensible's document management features, you can easily create, organize, and manage critical court documents like pleading captions, filing information sheets, representation certificates, and court forms.
Enjoy the freedom to access your files anywhere, anytime
Instantly locate and access critical case data and files on any device, including your smartphone.
Organize emails, research, and other materials into individual case files
By linking RunSensible with top legal research resources, as well as email providers like Outlook and Gmail, you can efficiently organize all your case-related tasks and communications in one place.
Prompt Your Litigation Payments With Speed And Ease
Refine your billing mechanism and simplify payment procedures for your litigation patrons by implementing credit card payment modes.
Your billing your way
Take your law firm's billing strategy to the next level with our diverse range of payment options for litigation cases. Bill clients on an hourly basis, using flat fees, or on a contingency basis, while maintaining a professional image with branded, easy-to-read bills.
Maintain impeccable trust account organization
Offer litigation clients the ease and flexibility of depositing funds into trust accounts via online credit card transactions that fully adhere to legal industry standards. Maintain precise and organized trust account records across all channels by integrating RunSensible with industry-leading
accounting software like QuickBooks Online.
Say goodbye to delayed payments and hello to faster cash flow with credit card payments
Want to get paid faster and improve your payment collection process? Accept credit card payments! Our data reveals that firms who do so are paid 39% faster than those who only accept checks. Our solution enables you to email bills to litigation clients, process credit card payments, and seamlessly synchronize transactions with RunSensible and third-party accounting systems via RunSensible. Learn more now!