Legal Task Management Software
Effortlessly Take Care Of Cases And Complete All Your Tasks
Flexible task management allows you to freely set and adjust any deadlines, prioritize your activities, quickly reschedule any uncompleted tasks, and re-assign workloads to colleagues through email notifications.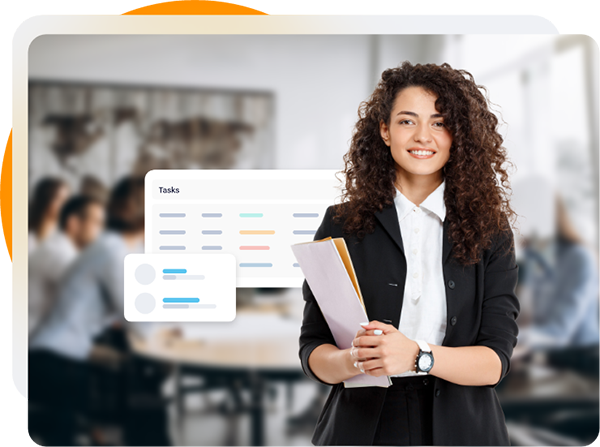 Upgrade the performance of your legal firm
By managing legal tasks efficiently using RunSensible's legal task management software you can increase the visibility of your firm's work, raise your utilization rates, and plan your staff workloads effectively.
Maximize Your Productivity with the Power of Task Automation Mastery!
Use the task automation tool for recurring tasks and processes (like on-boarding new clients or starting new cases), Choose any type of interval that works for you.
Keep track of your cases
With everything organized so efficiently, you'll be able to keep an eye on any task. Be it upcoming completion dates, overdue tasks, or any new tasks, you will always be informed.
Create your very own categories for tasks
You can customize and create any task category you want, or you can use any of our default task categories. You will be tailoring the software to your needs and creating a customized process for your law firm to follow.
Choose whom you want to work with
Pick the team members that you want to work with on tasks, or even users from outside your law firm, using our secure client portal. Your team members will be able to see the task that is assigned to them, they will receive updates on the task, and also they will be able to mark tasks as completed.
Never forget a task
All your tasks are easy to monitor, and keep track of their statuses right on the main dashboard. You can keep track of and complete tasks using your calendar. Also, if you are on the go you can create tasks on the RunSensible app, and for those who want to be continually reminded of an upcoming deadline or event, you can easily set as many reminders for yourself, months, weeks, and even minutes before it happens.
Get more done with these features
Legal Task Management FAQs