Estate Planning Law Software
As an estate planning attorney, you play a pivotal role in shaping your clients' legacies. With the aid of RunSensible's cutting-edge estate planning software, you can confidently guide couples through their first wills, or sensitively help those approaching the end of their lives craft a living will that reflects their final wishes.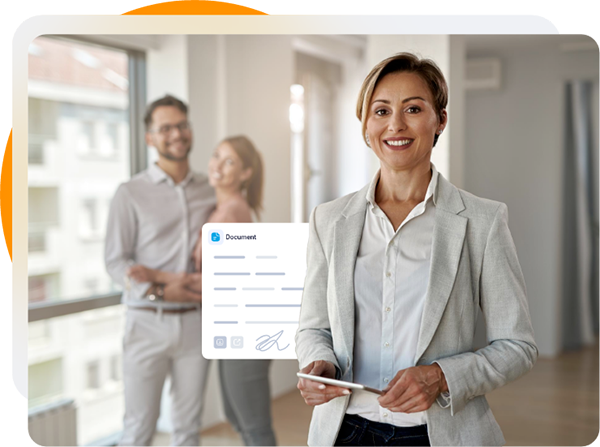 RunSensible's features for Estate Planning
Stay on top of every aspect of estate planning cases and clients effortlessly with RunSensible.
Fine-tune your billing and payment processes
Effortlessly generate invoices and increase payment processing speed for estate planning cases.
Don't miss out on billable opportunities- capture every minute of your work
Real-time time tracking through RunSensible makes it easy to stay informed about your estate planning cases. Whether you charge flat fees or bill by the hour, you'll always know exactly where you stand.
Opt for the billing method that meets your needs
Choose a flat fee model for straightforward wills, and an hourly rate for estate planning issues that require more intricate work. Save time and maintain a professional image by generating bills that showcase your firm's logo with ease.
Improve your billing process and receive payments swiftly using RunSensible
Are you tired of waiting for payments to roll in? Make the switch to online payments and get paid 39% faster! With email billing and easy payment options like credit, debit, or eCheck, your estate planning clients will appreciate the convenience. And with RunSensible Payments integration, you can seamlessly sync all transactions to RunSensible and third-party accounting systems.
Expand your estate planning clientele
Elevate your estate planning client intake process and expand your clientele with RunSensible.
Estate Planning Made Easy: Top Tips for Choosing the Best Software
Estate planning software should be designed with attorneys in mind. Also, the top wills, estate, and probate law software should streamline your administrative tasks, freeing up your time for more billable work. Make a list of your business priorities and select software that is designed to meet those needs. Whether you're focused on automating billing processes or bringing in new clients, RunSensible can help you stay organized with its user-friendly dashboard. You can also communicate with clients and keep track of meetings. For estate planning attorneys looking to grow their practice, RunSensible provides custom intake forms for wills, trusts, powers of attorney, and more, making it a valuable tool for expansion.