Introduction
Having a family attorney today is just as important as having a family doctor or therapist. Divorce is a stressful time for everyone involved, but it's especially difficult when children are involved. You may have to go through a custody battle or other legal matters related to your family. If so, you may want to hire a family attorney to help you through this trying time in your life.
What Family Attorneys Possess:
There are many benefits of hiring a family attorney and here are some of them:
State Law and Rules
The family law attorney will know the laws and rules that apply. Family law is a specialized area of law, so it's important to hire an attorney who has experience in this area. The family lawyer can advise you on what to do next in your case and make sure that all of your rights are protected.
Legal Options
Once you have an idea of what your options are, a family law attorney can help you understand the pros and cons of each one. The attorney will also help you to understand what you can afford and how that choice will affect your children in the long term.
A good lawyer should explain all of this information to their clients so they're able to make an informed decision about their case, which ultimately leads to a better outcome for everyone involved.
Court Procedures
The family law attorney can explain court procedures to you.
The lawyer can help you understand what to expect in court, including how proceedings work and what to wear. He or she will also help prepare you for the experience of being in court and provide guidance on how best to proceed with your case.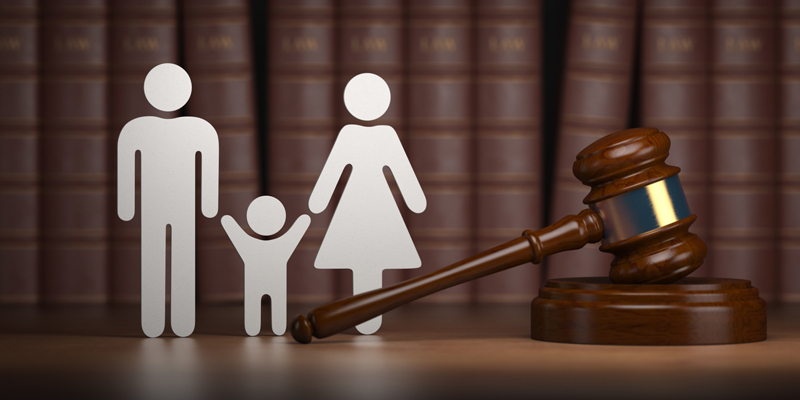 Help You with the Entire Process
When you're going through a divorce, it can be hard to find the time and energy to do anything else. You may feel like your whole world has been turned upside down. But even if you don't have the time or energy to deal with other legal issues, your family lawyer will be there for you throughout the entire process. Your family lawyer should be available 24/7 for consultations, phone calls, emails and even text messages!
Experience with the Court and Law
Family law is a specialized field. It requires knowledge of the court system, legal process and procedure, and other related fields. In order to be an effective family lawyer, you need to have experience in all these areas.
The good news is that there are many talented family lawyers out there who have been practicing for years and have tons of experience dealing with family issues. If you're looking for someone who knows what they're doing when it comes to divorce or custody battles–or any other type of family matter–you should definitely hire one!
Help with Divorce or Custody Cases
Divorce and child custody cases can be emotionally difficult. You may feel angry, sad, or confused about the future of your family. You might also worry about how this will affect your children–and whether they'll be okay in the long run.
Hiring a family attorney is a smart move when facing a divorce or child custody case because they know how to navigate through the legal process while keeping your best interests at heart. Family law attorneys are experienced in helping clients through this difficult time by explaining each step of the process and providing guidance throughout each phase of litigation until its conclusion so that all parties involved understand their rights under state law, local ordinances, or federal statutes.
Conclusion
When you're facing a divorce or child custody case, it can be overwhelming. You may not know where to start or what your options are. Hiring a family attorney is a smart move because they have experience and knowledge of the law. They can help guide you through this difficult time as well as make sure that your rights are protected throughout the process.
FAQ
1. Are there any websites where I can find lawyers that fit my situation?
Absolutely! There are tens of different websites that allow you to freely browse attorneys who specialize in different fields of law and contact the one you think is best.
2. Is there a way for me to get a glimpse of the state law and rules?
Yes, you can find the law for each separate state Here.
3. Is there a reliable way for me to stay in touch with my family attorney?
There are a lot of ways to stay in contact with your lawyer, but our recommended way is through RunSensible. This software allows you to reach your lawyer by SMS, email or direct phone calls with ease and vice versa. Plus, you can keep track of all of your appointments and tasks that YOU have to do to ensure your triumph in the court.