If you're starting a new law firm, it's understandable that your first priority is to build your business. However, as you grow and start taking on more clients, there are some tasks you'll need to manage more effectively in order to keep growing. As your practice expands, it's likely that managing client relationships will become even more important.
How CRM Software Can Help Lawyers
A good Client Relationship Management (CRM) software can help with this by keeping track of everything from billing and invoicing to project management and marketing efforts—all in one place. Here are four benefits of using a CRM:
1. Save Time and Money
CRM software helps law firms save time and money.
You'll also save time on phone calls and emails by having all the information organized in one place so there's no need for back-and-forth communication between multiple people within your firm or with clients.
CRM software helps law firms save money on postage, printing and paper…
Automation offered by CRM helps enhance your firm's internal operations.
2. Client Management
CRM software helps law firms manage their clients by providing a central Cloud-based place to store all of your client information.
This can be especially helpful if you have multiple people working on the same case, as it allows everyone involved in the case access to important details about each client. The CRM will also allow you to store all of your client information in one place, so that you never have to worry about losing track of anything related to them again!
With this tool at hand, organizing the details related to each case becomes much easier and less time consuming than before–which means more time spent focusing on what really matters: delivering quality legal services while growing your business.
Read more: How to Build Strong Relationships with Your Clients.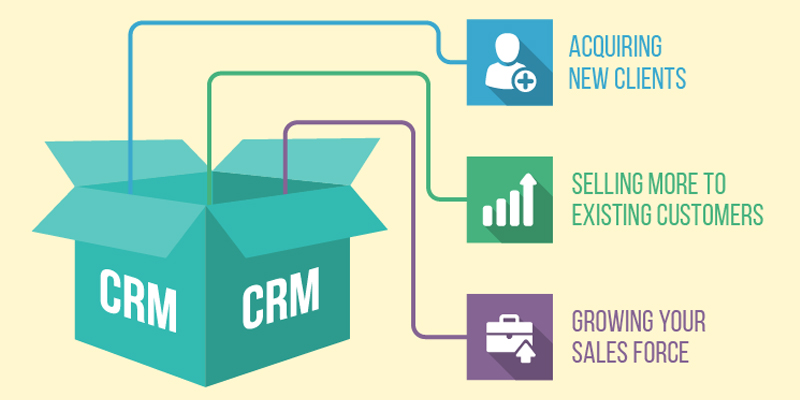 3. Easy Task and Project Management
Tasks and projects are an important part of any business. They can be assigned to different people, with different priorities and deadlines. In fact, you can set up a task for your lawyer to review a case file, which will then automatically send an email notification when it's done. This makes it easier for you to manage all the tasks in your firm without having to chase down people or remember what needs doing when. You don't have to worry about missing an important email or phone call from a client because it will all be in one place, where you can easily find it when you need it!
On the other hand, Legal Workflow Automation is another feature that we offer. We all know how boring some of the routine daily tasks at a law office (drafting client intake forms, sending follow-up/occasional emails,etc) can get; so we at Runsensible have worked really hard to enable lawyers to assign these tasks to the software and focus on their clients.
What is a Client Intake Form?
4. Law Firms Can Use CRM Software to Attract More Clients
Allowing the lawyers to provide better services to their clients, CRM software help law firms stand out from their competitors, Help with Legal Marketing, build their brand and generate more leads.
Benefits of CRM Software in the Long Run
CRM software is an investment that will pay for itself and help you grow your business.
There are many benefits of a good CRM system, but the most important one is that it helps you manage your clients and tasks. This means that you'll be able to:
Manage the relationship with each client individually (contact details, communications history, international communications at low costs, etc)
Track all interactions with each client in one place so they don't get lost in emails or phone calls since everything is recorded in a cloud-based environment.
See what needs to be done next with each case or project so there's no confusion about what steps need doing next by anyone involved in that matter/project – including yourself!
Conclusion
If you're a new law firm, CRM software can be a great investment. It can help you manage your clients, tasks and projects more efficiently and effectively, so that you have more time to grow your business. With the right CRM system in place, it will be easier than ever before for new firms like yours to thrive in today's competitive market!
FAQ
1. What is Runsensible?
Runsensible is an all-in-one CRM software that has been intuitively designed for lawyers to help them manage their staff, clients and their cases.
2. How does CRM improve communications?
Being integrated with Twilio, Runsensible allows lawyers to stay in touch with all of their clients and staff at all times with very little cost.
3. How can I access the software's features without fully committing to a subscription?
Runsensible offers a Free Trial so our clients can have a full-feature test before making a final decision.